Madison Opioid Response and Engagement (MORE) Consortium
by Kentucky River Foothills Development Council
Region 4B · Richmond, KY
https://foothillscap.org/
Overview
The Madison Opioid Response and Engagement (MORE) project will work to achieve the goal of RCORP-Implementation by reducing the morbidity and mortality of substance use disorder (SUD), including opioid use disorder (OUD) in Madison County, Kentucky. The target population is individuals who are at risk for, have been diagnosed with, and/or are in treatment and/or recovery for OUD; their families and caregivers, and other community members who reside in Madison County.  The MORE project strengthens the organizational and infrastructural capacity of the project's multi-sector consortium. Led by Kentucky River Foothills Development Council, Inc. (KRFDC), the consortium includes White House Clinic, Madison County Health Department, and the Madison County Fiscal Court Agency for Substance Abuse Policy (ASAP). In alignment with the HHS Five-Point Strategy, and as part of the RCORP initiative, MORE will implement a set of core SUD/OUD prevention, treatment, and recovery activities that are grounded in evidence-based or promising practice models and tailored to address Madison County's unique needs.
Local Need Addressed
This project is addressing the escalating opioid epidemic that has impacted Madison County for the past several years resulting in a consecutively increasing number of opioid overdose deaths. The opioid crisis has led to sharp increases in opioid-related crime and arrests nationwide.
KY has the 9th highest overall incarceration rate (518 per 100,000 people) in the nation (Bureau of Justice Statistics, 2018).
Drug and narcotics arrests throughout KY are currently the highest category of criminal activity and accounted for 24.59% of the total of all arrests in 2018; this is an increase of 2.56% from 2017.
In 2018 there were 1,779 arrests for drugs and narcotics in Madison County, placing the county in the 75th percentile or above, and labeling it High C/High R, which means it had a high number of drug/narcotic offences and a high rate of these offenses per capita (KSP Crime in Kentucky 2018, pages 4, 25, 218 and 386).
The MORE Project responds to multiple negative outcomes arising from the opioid epidemic that align with those cited in Communicating about Opioids in Appalachia: Challenges, Opportunities and Best Practices, a report issued by the Appalachian Regional Commission. These include:
Health – increases in the number of overdoses/fatalities and related health impacts, including increased rates of neonatal abstinence syndrome, outbreaks of Hepatitis C and HIV, dental issues, mental health issues, malnourishment, automobile accidents, and suicide;
Crime – secondary crimes including "pill-related" DUIs, battery, domestic violence, breaking and entering, property theft, and prostitution; and a shift from the use of prescription opioids to heroin as prescribing regulations reduce the availability of opioids;
Local Economy – a collapse in the workforce and lost opportunities for economic development, due to inability to recruit workers who could pass drug screening, high turnover rates due to failed random drug screenings, and difficulty attracting industries due to perception of the effects of the opioid epidemic on workforce development; and
Families – the corrosive effect on families, including widespread parental absenteeism due to fatal overdose, intoxication, or incarceration; increased divorce rates and loss of parental custody due to opioid addiction; increased school absenteeism; rise in cases of neonatal abstinence syndrome; and potentially life-long impacts on both children and caretakers.
Transformative Impact
Reduces occurrence, morbidity and mortality associated with OUD/SUD; strengthens and expands prevention, treatment, and recovery services
Strengthens families, decreases rates of violence, and improves self sufficiency
Improves community health and safety through reduction of infectious diseases and unsafe syringe disposal, decreased crime, and lessened demands on public health programs and third party insurers.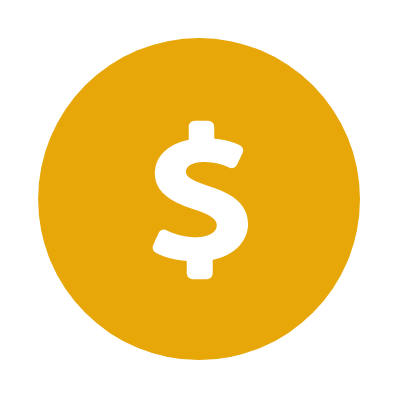 Improves economies resulting from decreased rates of tax-dollars spent on drug-related incarceration; and stronger workforces who are not affected by OUD/SUD.
Customer Voice
Aligning with the RCORP doctrine of "Nothing about us without us", the voices of those impacted by OUD/SUD will have direct involvement in all aspects of the project delivery. This will be primarily achieved through involvement in the MORE Consortium and/or its Community Stakeholder Network that targets the inclusion of individuals with lived OUD/SUD experience and their family members, as well as professionals, lay persons, and OUD/SUD advocates. As specified in the project's work plan both formal and informal input will be sought from these constituent groups as part of the project's ongoing Continuous Quality Improvement efforts.
Equity Lens
Although OUD/SUD is not limited to any specific cultural/racial or gender group, evidence has proven that African Americans are at particularly high levels of risk due to the common co-occurrence of OUD/SUD and poverty. While Hispanics/Latinos are impacted at levels similar to Caucasians, they are less likely to seek treatment and recovery services. Likewise, women and LGBTQ persons may be less likely to seek OUD/SUD resources due to stigma, fewer financial resources, and fear of rejection. In addition, these populations are more likely to suffer co-occurring mental illness (such as depression) which may lessen the treatment/recovery options available to them. In response to these disparities, the project will specifically target these populations through all aspects of the work plan including data management.
Contact
Kentucky River Foothills Development Council
309 Spangler Drive
Richmond, KY 40475
Find More
More like this …